The Machine Opera Group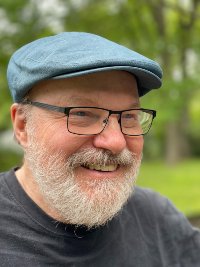 John Lake (Composer) is one of Iowa City's most innovative and versatile musicians. He has played, studied, written, taught, recorded, and performed a wide range of genres, including rock 'n' roll, country swing, Americana, folk, classical, and improvisational jazz for nearly fifty years. His professional career started when he was still in high school as the lead guitar player for the popular northern Iowa show band The Library, which was inducted into the Iowa Rock 'n' Roll Hall of Fame in 2022. John recorded with Iowa Ear Music, an improvisational group whose album was highly rated by Downbeat Magazine, and he produced two recordings of original songs. The Machine Stops is his first operatic score: "I have always loved opera but had never considered writing one. However, once I saw Cecile's libretto, I immediately related to the characters and the story, and the ideas flowed." He was soon at work on the score, drawing on his many musical influences–from Frank Zappa and the Beatles to Igor Stravinsky and Richard Wagner.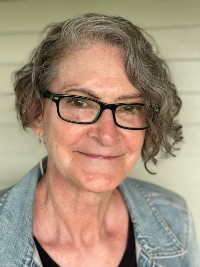 Cecile Goding (Librettist) is an award-winning poet who has taught literature and creative writing for the Iowa Summer Writing Festival, the University of Iowa, and Mount Mercy University. An avid volunteer at theatres, writing workshops, and poetry events, she serves on the board of The James Gang, a nonprofit grassroots community-building organization based in Iowa City. She became interested in writing for opera while in the Iowa Writers' Workshop through a "Words and Music" seminar led by Marvin Bell and David Gompper. A lifetime interest in science fiction led her to adapt for the stage E.M. Forster's classic 1909 tale of a dystopian future marked by fear and social isolation.
Production Team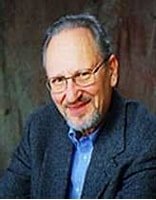 Ed Kottick (Producer, Music Director, and Conductor) holds degrees from NYU, Tulane University, and the University of North Carolina. He taught at the University of Iowa School of Music for 25 years, retiring in 1994. He has served as music director and conductor for community theater and CCPA productions, the CCPA's annual sing-along "Messiah," and special composer concerts.
Josh Sazon (Stage Director) has participated in many productions in eastern Iowa, both onstage and off. He has worked with music director Ed Kottick on such musicals as South Pacific, My Fair Lady, The Sound of Music, Carousel, Music Man, and Man of La Mancha.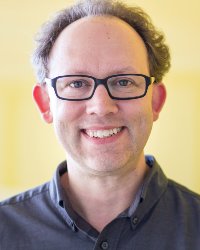 Jason Sifford (Rehearsal Accompanist / Orchestra) is a freelance pianist, teacher, and composer with a wide range of abilities and interests. He maintains a private teaching studio in Iowa City and appears frequently on stage with local artists. Jason is currently a composer and clinician for the Willis Music Company/Hal Leonard, and is the composer for the Footliters' Traveling Playhouse, a children's musical theater project of the City of Coralville.
Franklyn Thomas, Stage Manager
Rich LeMay, Set Designer
Emily Haywood, Lighting Designer
The Cast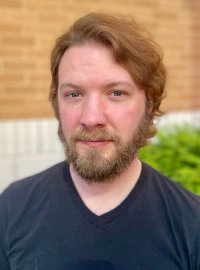 Nathan Brown (Friend / Homeless), an emerging young tenor, received his MA in Vocal Performance from the University of Iowa, and will start his DMA program in the Fall of 2022. Nathan was a full-time member of the St. Louis Chamber Chorus and the No-Name Chorale, which was a featured ensemble at multiple ACDA conventions in the Midwest. As a solo performer, Nathan has had many roles in operas, plays, musicals, and training programs during his undergraduate and graduate career.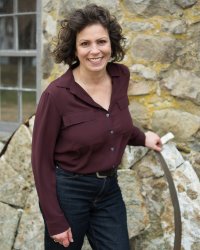 Mary Denmead (Friend / Official / Homeless) has had the honor of singing with Ed Kottick and the CCPA Orchestra performing the music of George Gershwin, Leonard Bernstein, Rodgers and Hammerstein, and Jerome Kern. Additionally, Mary has performed with City Circle Theatre Company in 1776, Annie Get Your Gun, The Curious Incident of the Dog in the Nighttime, and as Miss Hannigan in Annie.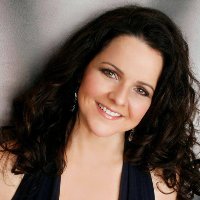 Élise DesChamps (Vashti) is a visiting assistant professor of music (voice) at the University of Iowa School of Music. A native of Montréal, Canada, she has appeared in leading mezzo-soprano roles in multiple seasons with companies including Opera Columbus, Cincinnati Opera, Asheville Lyric Opera, Columbus Symphony Orchestra, Springfield Symphony Orchestra, Opera Project Columbus, and Columbus Light Opera.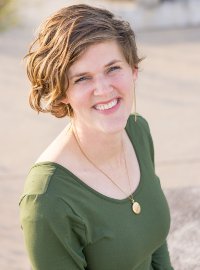 Sarah Hachtman (Friend / Official / Homeless) earned a BA in Voice from BYU. Sarah lives with her lovely family in Iowa City where she enjoys teaching voice lessons, being a member of Iowa City Chamber Singers, singing in church, and performing her own songs with her guitar. Sarah plays Minnie in the premiere of Orphan Train to Iowa: For the Love of Pete this summer and will be attending graduate school at the University of Iowa in voice this fall.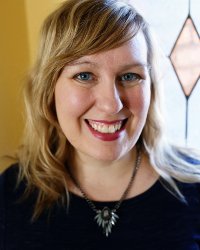 Allison Holmes-Bendixen (Flight Attendant / Homeless Woman) is an Instructor of Voice and Musical Theatre at Kirkwood Community College in Cedar Rapids, Iowa. Allison loves making theatre with local artists, most recently in productions with Crooked Path Theatre, Theatre Cedar Rapids, and Opera Quad Cities. Allison's collaboration with living composers has led to leading roles in the world premieres of Paradises Lost and La Herida Desvela, as well as chamber works for coloratura soprano with the Illinois New Music Ensemble.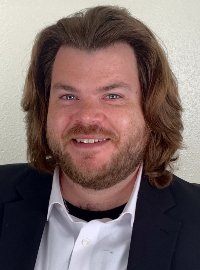 Jeremiah Shobe (Kuno) has appeared as a soloist with the Iowa City Chamber Singers and with the CCPA in concert. Jeremiah has a particular interest in new opera and has performed a number of fresh works, including the premieres of Rachel Grimes's The Way Forth and Kevin Allen's Orphan Train to Iowa: For the Love of Pete. He has workshopped the role of Kuno over the years and looks forward to bringing this character to the stage in The Machine Stops.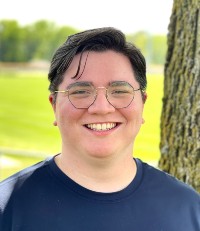 Eriq Wolfe (Friend / Homeless) is a baritone studying with Jessica Patel. He received his BA. in Music from the University of Iowa and is currently teaching private voice lessons at Patel Voice Studio while also performing locally. He plays Alfred Knudsen in Orphan Train to Iowa: For the Love of Pete with the Crescendo Children's Choir and the Escapologist in Matilda with the City Circle Theatre Company.
Randall Aitchison, Horn
Madelynn Doucette, Oboe
Christina Gentzsch, Cello
Don Haines, Violin
Darren McNabb, Percussion
Ron Mirr, Flute
Jessica Palmer, Trumpet
Sam Price, Guitar
Mark Rheaume, Trombone
Jason Sifford, Piano 
Suzanne Smith, Clarinet
Austin Vawter, Bass